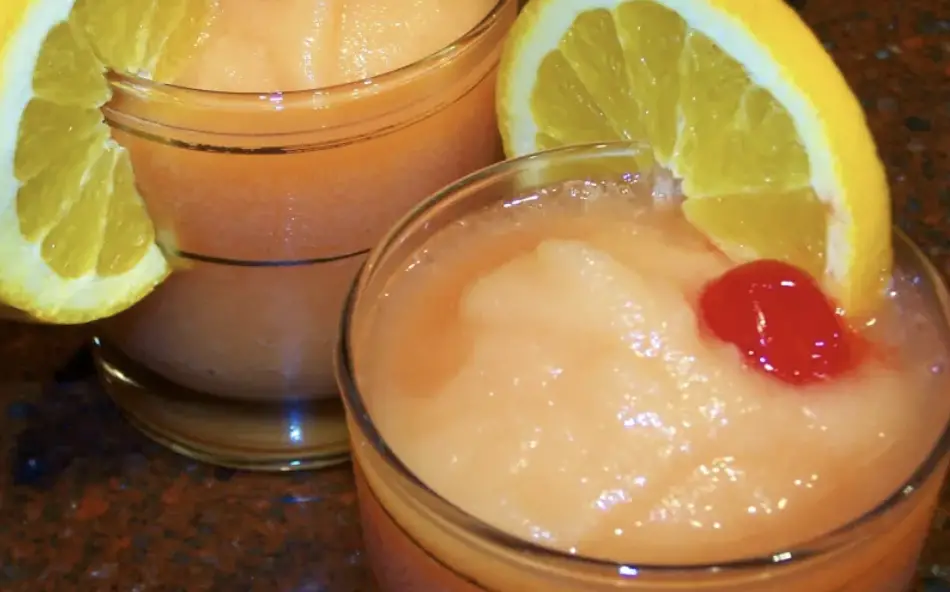 Chill and Sip: 12 Icy Cool Frozen Bourbon Drinks to Beat the Heat
When the weather heats up, there's nothing quite like cooling off with a frosty and flavorful frozen drink. Elevate your summer sipping experience with the rich and robust taste of bourbon combined with the refreshing chill of frozen cocktails. In this blog post, we'll take you on a journey through 12 tantalizing frozen bourbon drinks that are sure to become your go-to indulgences during those sunny days and balmy nights.
Frozen Bourbon Lemonade: Blend bourbon with fresh lemon juice, simple syrup, and ice for a zesty and invigorating frozen treat. Garnish with a lemon twist or wedge for an extra burst of citrus.
Bourbon Peach Slush: Combine frozen peach slices, bourbon, a splash of peach liqueur, and ice for a peachy keen frozen concoction. The natural sweetness of peaches pairs perfectly with the warmth of bourbon.
Mint Julep Frost: Turn the classic mint julep into a frosty delight by blending bourbon, fresh mint leaves, simple syrup, and ice. Pour into a glass and garnish with a mint sprig for a truly refreshing experience.
Frozen Bourbon Colada: Give the classic piña colada a bourbon twist by blending frozen pineapple, coconut cream, bourbon, and ice. Transport yourself to a tropical paradise with each sip.
Bourbon Coffee Frappe: For coffee lovers, blend bourbon with strong brewed coffee, milk, and ice. Add a touch of chocolate syrup or cocoa powder for a mocha-inspired treat that's perfect any time of day.
Frozen Bourbon Cherry Smash: Blend bourbon, frozen cherries, a splash of cherry liqueur, and ice for a fruity and vibrant frozen drink. Garnish with a cherry on top for a sweet finish.
Frozen Bourbon Sour Slush: Put a spin on the classic whiskey sour by blending bourbon, lemon juice, simple syrup, and ice. The icy texture adds a new dimension to this beloved cocktail.
Bourbon Watermelon Frost: Blend frozen watermelon chunks with bourbon, a touch of honey or simple syrup, and ice for a juicy and refreshing summer sipper. Garnish with a watermelon wedge for a vibrant presentation.
Frozen Bourbon Berry Blast: Blend bourbon, mixed berries (such as strawberries, blueberries, and raspberries), a splash of berry liqueur, and ice for a burst of fruity flavors in every sip.
Bourbon Orange Creamsicle Slush: Combine bourbon, frozen orange segments, vanilla ice cream, and ice for a nostalgic and creamy frozen treat reminiscent of a childhood favorite.
Frozen Maple Bourbon Smash: Blend bourbon, frozen apple slices, a drizzle of maple syrup, and ice for a delightful frozen twist on the classic whiskey smash.
Frozen Bourbon Banana Daiquiri: Blend bourbon, frozen banana slices, lime juice, a splash of banana liqueur, and ice for a tropical and banana-forward frozen delight.
Conclusion: When it comes to beating the heat and enjoying a delicious and cooling libation, frozen bourbon drinks offer a unique and exciting way to elevate your summer sipping experience. From fruity and refreshing to creamy and indulgent, these 12 frozen bourbon drink ideas provide a diverse range of options to suit every palate. So, gather your ingredients, fire up the blender, and get ready to savor the icy goodness of these delectable frozen treats. Cheers to a summer filled with chilled delights and unforgettable flavors!